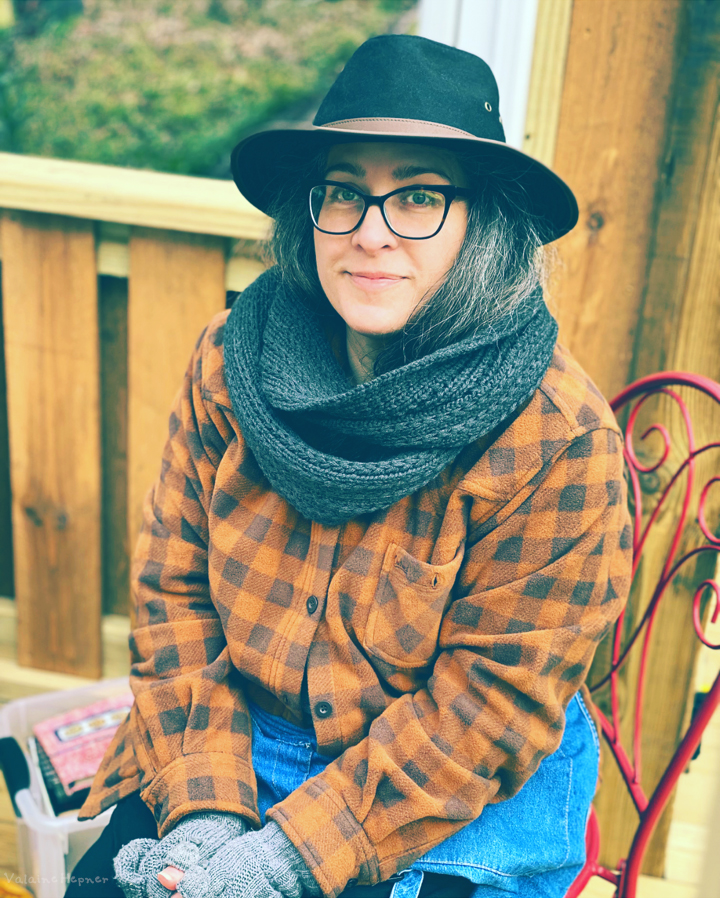 Some things I'm currently interested in:
✥ Studying the book of Numbers in the Bible.
✥ Writing a story with my daughter.
✥ Learning to make stuffed animals.
✥ Crocheting a blanket.
✥ Decluttering and organizing.
✥ Decorating and fixing up my new old home.
✥ I also help my daughter with her business. We create cute art, stickers, stationery and more!


Hello! I'm Valaine Hepner,

the creator behind Figs&Clovers! I make handmade journals, jewelry, bookmarks, and other nature inspired items. My artwork expresses my love for God, life and nature.

Being quiet in nature heals me, inspires my creative spirit. I love this poem by Dorothy Frances Gurney "The kiss of sun for pardon, The song of the birds for mirth, One is nearer God's heart in a garden Than anywhere else on earth." I have been a gatherer of nature ever since I was a little girl. I've collected moth and butterfly wings, feathers and sticks, white pebbles and blue robin's eggs. But the past 12 years I've been searching for four leaf clovers. I believe perfection is false. Plastic. Life is never perfect, I am not perfect so I don't expect my art to be. To me imperfection is pure, innocent and true. I love serendipity, and with child-like faith trying to preserve little treasures of this momentary world. Nature has taught me that nothing lasts and everything changes. All beauty is temporal, ephemeral, and fleeting. Nature reminds us that we too will fade that we can not hold onto life not even for a second, but we can change, become stronger and age with grace. That is what makes life so beautiful and what makes us all connected to one another and to the world we live in. Trying to preserve the beauty we find in nature is as fragile as trying to preserve our most precious memories, but we can still try. Year after year is a layer upon layer upon our souls. The layers become as pages in our own personal stories, it is what makes us who we are. I've embraced this and try my best to never take life for granted. With spiritual grace and peace beyond understanding I accept each season in nature and in life. Life is a mystery, my story, that will eventually be revealed and I am brave enough to live it.